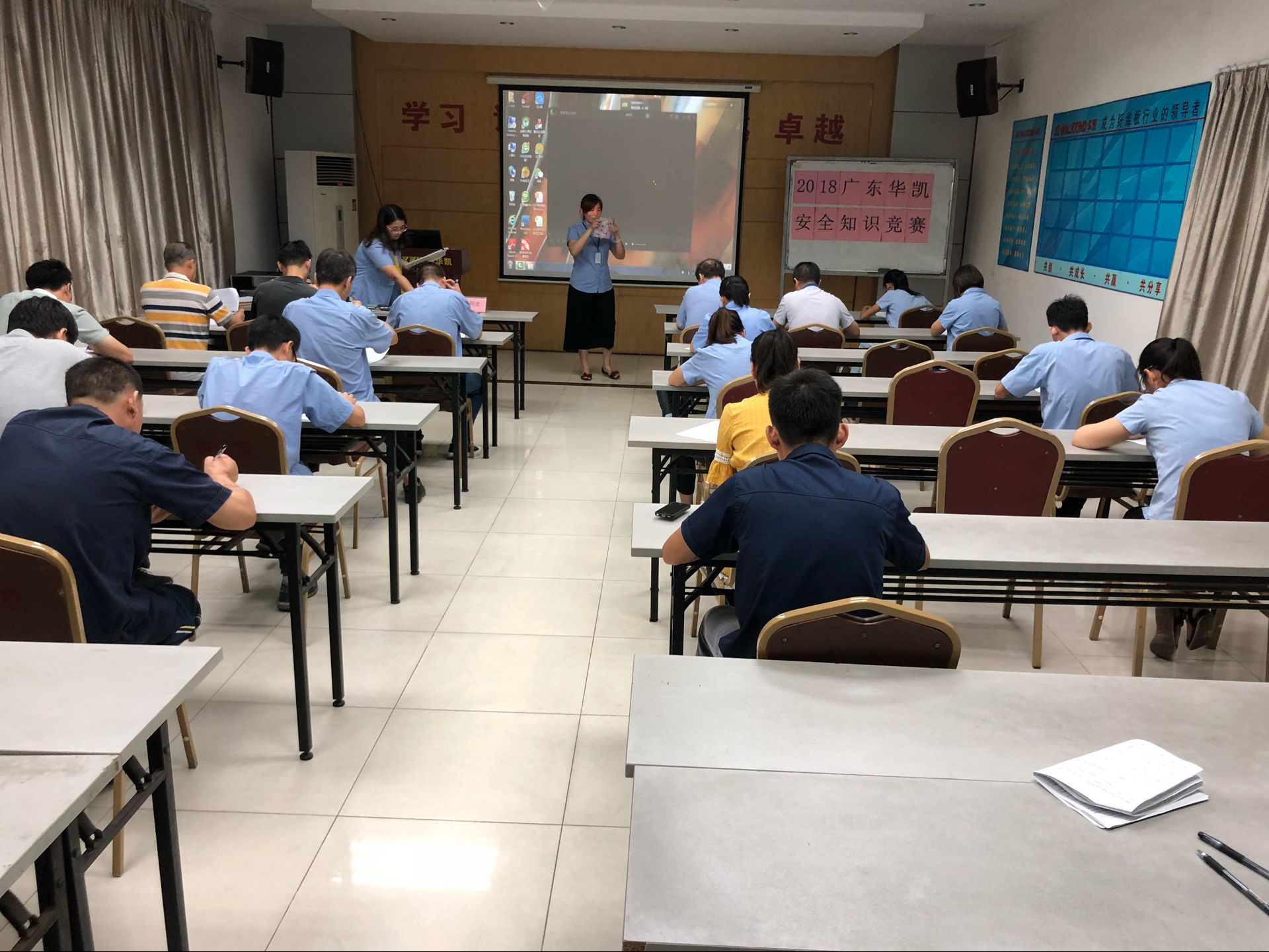 With the rapid development of our country's economy, the issue of safety production has become increasingly prominent. The knowledge test of safe production helps to increase the knowledge of safety production. In order to enable employees to thoroughly study the basic knowledge of safety production and form a good atmosphere for everyone to learn safety and everyone understand safety, Guangdong Walkkind Technology,Inc held the first safety knowledge competition. Walkkind employees from all departments actively participated.
At 9:00 am on May 25, 2018, the first safety knowledge competition for Walkkind was formally started. All departments participated in the training of the staff on the first floor. The security management department issued the examination papers. Walkkind staff seriously answered the questions and lasted two hours. At the end, the security management department read the file on the spot. According to the results, 1 first prize, 2 second prizes and 3 third prizes were awarded. The winners of the contest were Xiao Zhu from the Administration Department, Xiao Wan, Xiao Zhu, Xiao Hu, and Xiao Zheng from the Ministry of Financial department. Xiao Deng from Technology department.
The competition effectively improved the ideological understanding of employees, strengthened the safety knowledge education, and enhanced the sense of responsibility. This enabled Walkkind employees to understand the importance of safety work and enhance their awareness of prevention. Self-discipline ability, consciously abide by safety regulations, actively improve your ability to avoid various accidents, effectively avoid accidents, and present Walkkind Company's one-person-based advanced thinking and scientific theory, letting employees and Walkkind Enterprises share economic development achievements.