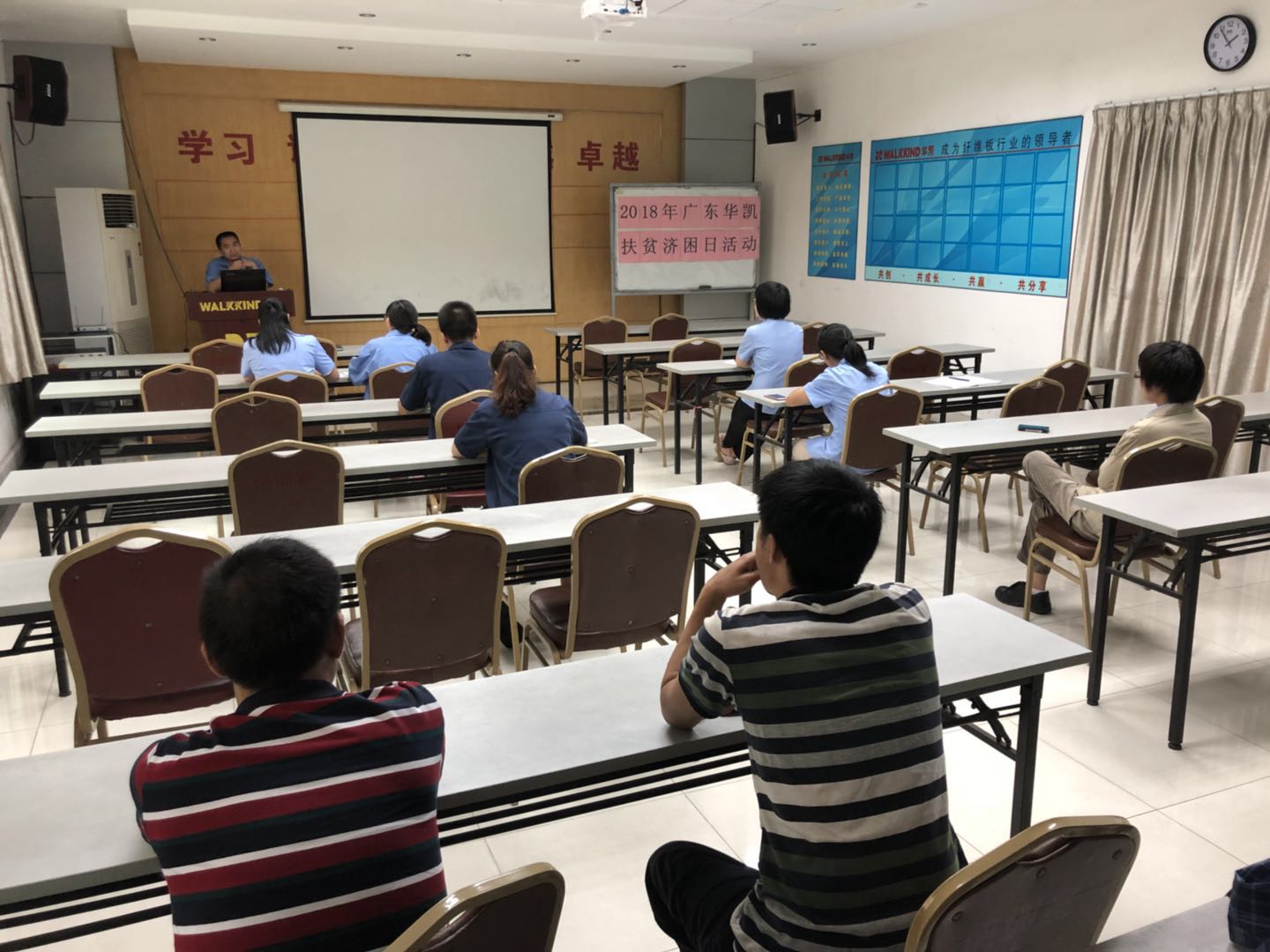 Product quality is the guarantee for a company to survive, and quality is related to the survival and development of the company.Improving the quality of enterprise products, improving the quality management level of enterprises, and letting all employees of the company have quality awareness is an important part of corporate culture construction.

Recently, Mr Hu,the Manager of Guangdong Walkkind Technology,Inc. Organized Paper Insole Board Quality Management Training. In the training course, the production process and product characteristics of the Insole Board and High-density fiberboard of Walkkind enterprise plant latex fiber were fully explained. In the production process, the quality of the product can only be controlled strictly according to the production process, otherwise the product characteristics will be affected and the product quality will be different.
In the training course, Manager Mr Hu in-depth explanations gave all employees a new understanding and understanding of quality management, and motivated employees to focus on quality and produce high-quality products. In the management practice within the enterprise, the quality culture forms a common value and forms the common cohesiveness and driving force of all Walkkind employees, thus firmly establishing the concept of quality first.
We believe that with the joint efforts of all employees, the quality of the Walkkind company cellulose paper insole board will have a greater breakthrough, and we will achieve a broader market for special fiberboard.