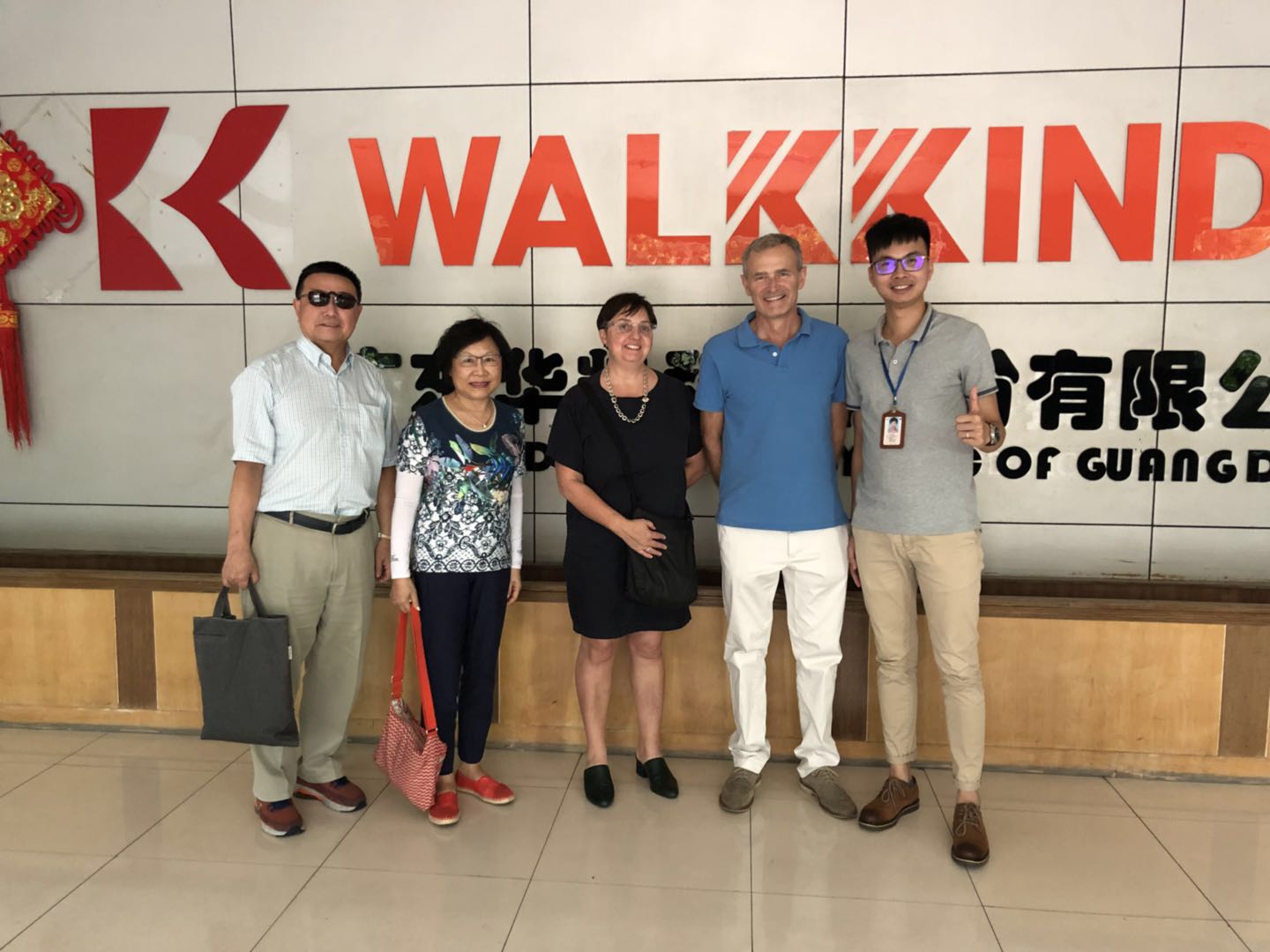 On July 28th, Guangdong Walkkind Technology,Inc received an inquiry from an Australian customer. The customer mentioned that he saw our products on the website and felt that our special plant cellulose fiber insole board is the environmentally friendly material he wanted to find. He want to visit our factory to find out if our products are suitable for his project.
On July 30th, Australian customers and his Chinese purchasing representatives came to Guangdong Walkkind Technology,Inc. At the meeting, Walkkind sales manager Mr Evan exchanged business cards with customers, giving customers a factory introduction and product characteristics of Walkkind plant cellulose fiber insole board.
Walkkind cellulose fiber insole board is a special fiberboard with plant and renewable fiber as the main material. It is a natural plant wood pulp fiber. It does not contain any harmful human substances, is degradable, renewable, and conforms to the concept of environmentally sustainable development. It has excellent anti-wear performance and durability.The Australian customer carefully looked at Walkkind's cellulose fiber insole board and proposed that the Australian government has strict laws and regulations on imported products, regulates and imports imported products into the Australian market and shares his current concept of using our products in new fields on the nest of wild animals for construction. Australian customer is very satisfied that our product features are in line with Australian green, safe and environmentally friendly for sustainable development. He will try to use our sample test to verify compliance with his project. After the meeting, Australian customers and Walkkind sales manager Mr Evan took photos.
Cellulose fiber insole board, renewable, and degradable properties as an ideal material for sustainable development, is currently receiving attention and research in various industries. Walkkind company will always pay attention to technological innovation and sustainable development, and gradually put special plant fiber board into the undeveloped fields of shipbuilding, electronic power, automobile manufacturing and other human resources, and provide continuous resources to the world.